Integrated Systems Nanofabrication Cleanroom (ISNC)
New Users: Please click here to request an account in order to reserve equipment.
Existing Users: Please click here to login.
Sunday
Monday
Tuesday
Wednesday
Thursday
Friday
Saturday
18
19
20
21
22
23
24
Documents
N/A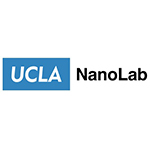 Adam Stieg, Interim Director
Wilson Lin, Technical Director
The CNSI Integrated Systems Nanofabrication Cleanroom (ISNC) consists of 8,900 square feet of vertical-flow clean room space and 680 square feet of class 10,000 support space. The clean room is divided into 12 class 100 and class 1000 process bays, 2 of which form a biology suite with its own dedicated air flow system.
The latest advances in vibration isolation and electromagnetic shielding are integrated into the clean space to allow installation of the most sensitive and demanding fabrication and analysis equipment.
The CNSI approach is unique in that it will integrate classic semiconductor tools and processes with biological, chemical, and medical substrates. The ISNC will also be able to process more traditional nano-device fabrication such as quantum dots, single electron transistors, nanotips etc.
The diversity of process capability makes this a unique laboratory.
Please visit the Integrated Systems Nanofabrication Cleanroom