Nano & Pico Characterization Lab
New Users: Please click here to request an account in order to reserve equipment.
Existing Users: Please click here to login.
Sunday
Monday
Tuesday
Wednesday
Thursday
Friday
Saturday
15
16
17
18
19
20
21
Documents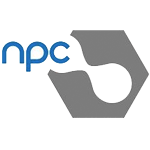 Adam Stieg, Director
Chong Hyun (Paul) Chang, Technical Director
Michael Lake, Staff Scientist

ATTENTION: The NPC Laboratory is closed to general access until further notice in response to the COVID-19 pandemic. ONLY research activity approved by the UCLA Vice Chancellor for Research is allowed. Please contact Adam Stieg for further information.

The Nano & Pico Characterization Laboratory provides both state-of-the-art microscopic techniques to visualize surfaces, adsorbates, nanostructures and devices at the atomic and molecular scale as well as a unique opportunity for researchers to gain insight into local properties under a wide range of experimental conditions.
Scanning Probe Microscopy (SPM) systems rely upon a unique tactile sensing of surfaces using a sharp, mechanical probe. SPM systems operate in a diverse range of environments, including temperatures and pressures ranging from the extreme vacuum of space (UHV) to atmospheric and liquid environments. The diversity of operation has enabled nanoscale investigation of structural, mechanical, electrical and magnetic properties of surfaces and adsorbates.
For more information please visit NPC Website